Sowing Tips: HB-001 LEAF CELERY WESTLAND / 芹菜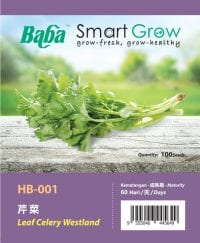 Seed Sowing Guide
In a nursery pot, spread some seeds on the seedling soil, and then covered with a thin layer of soil. Keep the pot out of the sun. Watering twice a day until after germination.
Move the nursery pot to the place which expose to sunshine after germination.
Transplant seedlings on second or third week after sprout.
Topdressed with Baba 532 organic foliage fertilizer when the leaves are not fertile. The fertilizer may put in the middle of two plants, cover with soil. Watering after fertilization.
Ready to be harvested when the plants are slightly larger.
Harvest Tips: 
When harvesting, may harvest the whole plant, or use scissors to harvest from the long stems and leaves in turn, let the young leaves continue to grow.
种植指南
在盆里,将一小把种子撒播在栽培土上,再覆盖一层栽培土或苗土。将盆放在阳光照射不到的地方。早晚浇水,让其发芽成长。
发芽后将盆搬到阳光照射到的地方。
发芽后两三个星期,可进行移植。
叶子不肥沃时须以Baba 532 有机叶面肥追肥。宜将肥料施于两株之间,以泥土覆盖。施肥后浇水。
植株稍大随时需要即可采收。
采收贴士:
采收时,可以整棵采收,也可用剪刀从长的茎叶依次进行收获,待嫩叶继续长大。
Cara menanam : 
Letakkan tanah benih dalam periuk semaian dan taburkan biji benih pada tanah benih . Tutupkan biji benih dengan pelapisan tanah yang nipis . Letakkan pokok jauh dari matahari . Siram biji benih dua kali sehari sehingga biji benih bercambah .
Letakkan periuk semaian di bawah matahari selepas benih bercambah .
Pindahkan pucuk pada minggu kedua atau ketiga selepas bercambah
Gunakan Baba 532 Organic Foliage Fertilizer apabila daun tidak subur . Baja tersebut boleh diletak di antara 2 pokok dan tutupkan dengan tanah . Siramkan kawasan tersebut .
Pokok akan mencapai keremajaan apabila tumbuhan menjadi besar .
Tips menuai : 
Gunakan gunting untuk menuai sayur . Tinggalkan daun muda untuk meneruskan pertumbuhan .
Edible Garden Companion 家居菜园良伴
Baba Seedling Soil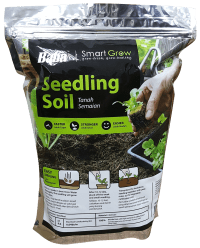 For faster, stronger and easier seedling
Baba YASA-I Vege Soil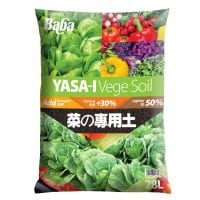 Excellent result for growing vegetable
Baba YASA-I Super Vege Tray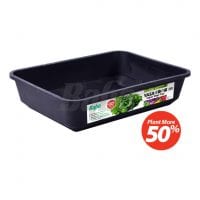 Home-use vegetable planting tray
Baba 532 Organic Fertilizer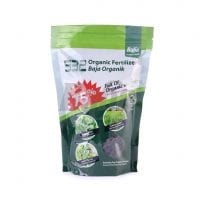 Suitable for vegetables, lawn grass and leafy plants
Baba 426 Organic Fertilizer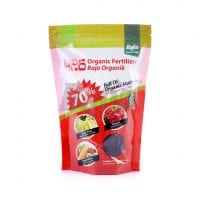 Suitable for fruit trees, flowers and vegetables