Sowing Tips: HB-003 ROCKET SALAD / 芝麻菜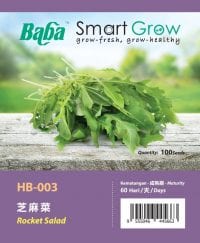 Seed Sowing Guide
Make some small holes on the seedling soil with gap 5mm each.
Put in a seed for each hole and then covered with a thin layer of soil. Watering twice a day until after germination.
Ready to be harvested when the seedlings are 5 to 6cm tall, use scissors to harvest from the big stems and leaves in turn.
Growing Tips: 
Do not topdressed with fertilizer or thin the seedlings, suitable to plant in shady area. (The more fertilizer and the stronger the sun, the more spicy and bitter tast of the leaves).
种植指南
在培养土中挖几个小洞穴,每个距离5mm左右。
将1颗种子直接播种于每个小洞穴,早晚浇水,让其发芽成长。
植株高度达5-6 cm 时,用剪刀从大的茎叶依次进行收获,趁鲜食用(生食或烹炒)。
种植贴士:
不要追肥,不要间苗,适合种在有适当光线的背阴处。(肥料越充足,阳光越强,叶子会越辛辣,苦味越重。)
Cara menanam : 
Galikan beberapa lubang kecil yang berjarak 5mm pada tanah benih
Letakkan biji benih pada di dalam setiap lubang dan tutupkan dengan lapisan tanah yang nipis . Siramkan 2 kali sehari sehingga biji benih bercambah .
Pucuk boleh dituaikan apabila pucuk bertinggi 5-6cm . Gunakan gunting untuk menuai bahagian batang dan daun .
Tips menanam :
Jangan menggunakan baja atau mengeluarkan biji benih yang lebih . Letakkan pokok di tempat jauh dari matahari . ( Baja dan matahari akan menyebabkan daun menjadi pedas dan pahit .
Edible Garden Companion 家居菜园良伴
Baba Seedling Soil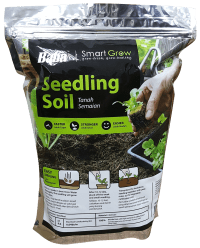 For faster, stronger and easier seedling
Baba YASA-I Vege Soil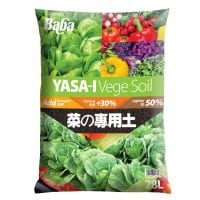 Excellent result for growing vegetable
Baba YASA-I Super Vege Tray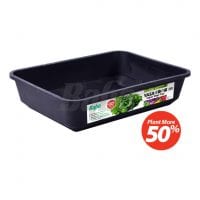 Home-use vegetable planting tray
Baba 532 Organic Fertilizer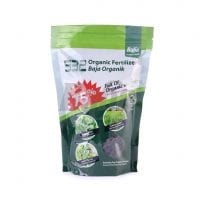 Suitable for vegetables, lawn grass and leafy plants
Baba 426 Organic Fertilizer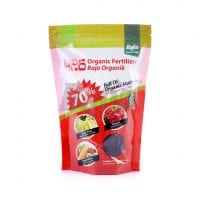 Suitable for fruit trees, flowers and vegetables