Sowing Tips: HB-007 THAI BASIL / 七层塔
Seed Sowing Guide
Bury the seed slightly under the soil in seedling tray or small pot. Watering twice a day until after germination.
When the seedlings grow 3 to 4 leaves, may transplant to flower pot or garden.
Topdressed with Baba 532 organic foliage fertilizer when the leaves are not fertile. Put the fertilizer around the plants with 10cm distance, cover with a layer of soil. Watering after fertilization.
The plants will keep growing, you may pick the leaves anytime when you need.
Harvest Tips: 
You may save the seed in the flower spikes to plant in future.
种植指南
于苗盘或小盆,将数颗种子浅埋入苗土里育苗。早晚喷洒水,让其发芽成长。
当植株长出4枚叶子,可移植至花盆或花园。
叶子不肥沃时须以Baba 532 有机叶面肥追肥。宜将肥料撒在距离植株约10cm周围,并以泥土覆盖。施肥后浇水。
植株会不断生长,需要时随时可剪下叶子收成。
采收贴士:
可以采收枯花穗里的种子收藏,日后播种。
Cara menanam : 
Tanamkan biji benih di tray semaian atau pasu kecil . Siramkan dua kali sehari selepas anak benih bercambah .
Selepas 3-4 daun bertumbuh , pindahkan ke pasu bunga .
Gunakan Baba 532 Organic Foliage Fertilizer apabila daun tidak subur . Letakkan baja di sekelilingi pokok berjarak 10cm . Tutupkan kawasan tersebut dengan tanah . Siramkan kawasan tersebut .
Pokok akan terus bertumbuh , anda boleh petikkan daun pada bila-bila masa anda memerlukannya .
Tips menuai : 
Anda boleh simpankan biji benih di pancang bunga untuk menanamnya .
Edible Garden Companion 家居菜园良伴
Baba Seedling Soil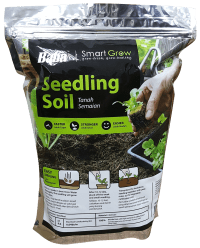 For faster, stronger and easier seedling
Baba YASA-I Vege Soil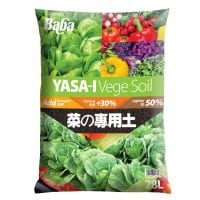 Excellent result for growing vegetable
Baba YASA-I Super Vege Tray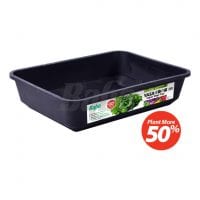 Home-use vegetable planting tray
Baba 532 Organic Fertilizer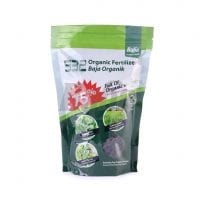 Suitable for vegetables, lawn grass and leafy plants
Baba 426 Organic Fertilizer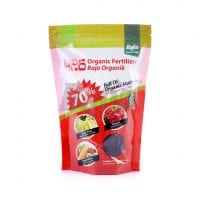 Suitable for fruit trees, flowers and vegetables