Sowing Tips: MG-001 WHEATGRASS / 小麦草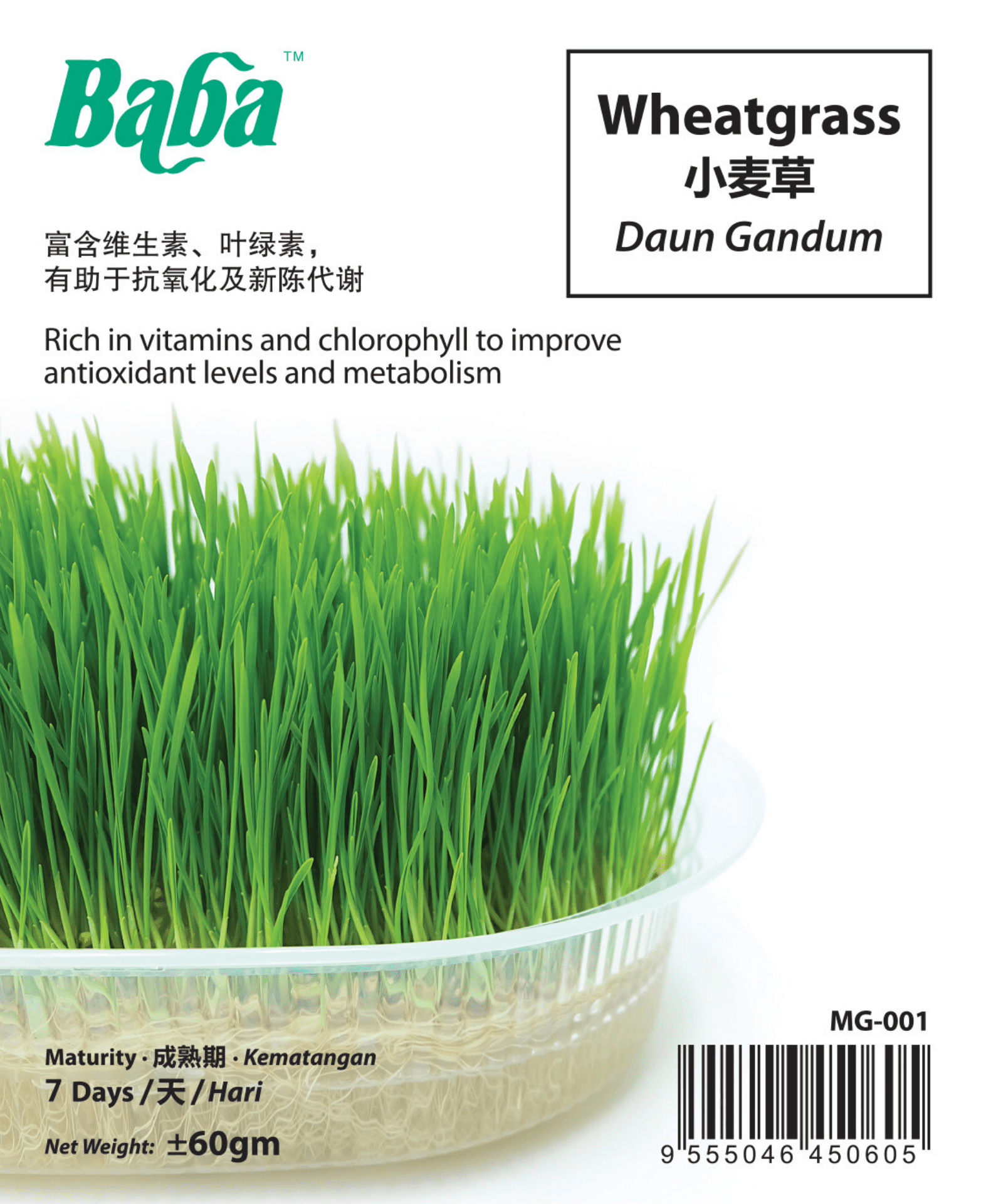 Seed Sowing Guide
Before planting, soak the seed with filter water for at least 1 hour.
Fill up the planting pot about 90% with pest moss soil, then spread the seeds evenly on the soil, cover the seeds with a thin layer of soil (do not press it).
Watering once a day until the soil fully wet, and place the planting pot at ventilated place.
Harvest after 7days by cutting.
种植指南
在种植前,种子需用过滤水浸泡至少1个小时。
将泥炭土倒入种植盆中,大约9分满,然后把种子平均撒在泥土上,然后覆盖一层薄薄的泥土(不要挤压)。
每日早上浇水一次,将泥土浇透,然后置放在通风处。
7天后,即可使用剪刀采收。
Cara menanam: 
Sebelum menanam, rendam biji benih dengan air lebih kurang 1 jam.
Isikan pasu penuh dengan tanah agak 90%, sebarkan benih secara merata di atas tanah, selepas itu tutup dengan lapisan tanah yang nipis (jangan tekan).
Siram sehingga tanah basah sepenuhnya dengan sehari sekali, dan letakkan pasu penanaman di tempat yang berudara bagus.
Sedia dituai selepas 7 hari dengan gunting.