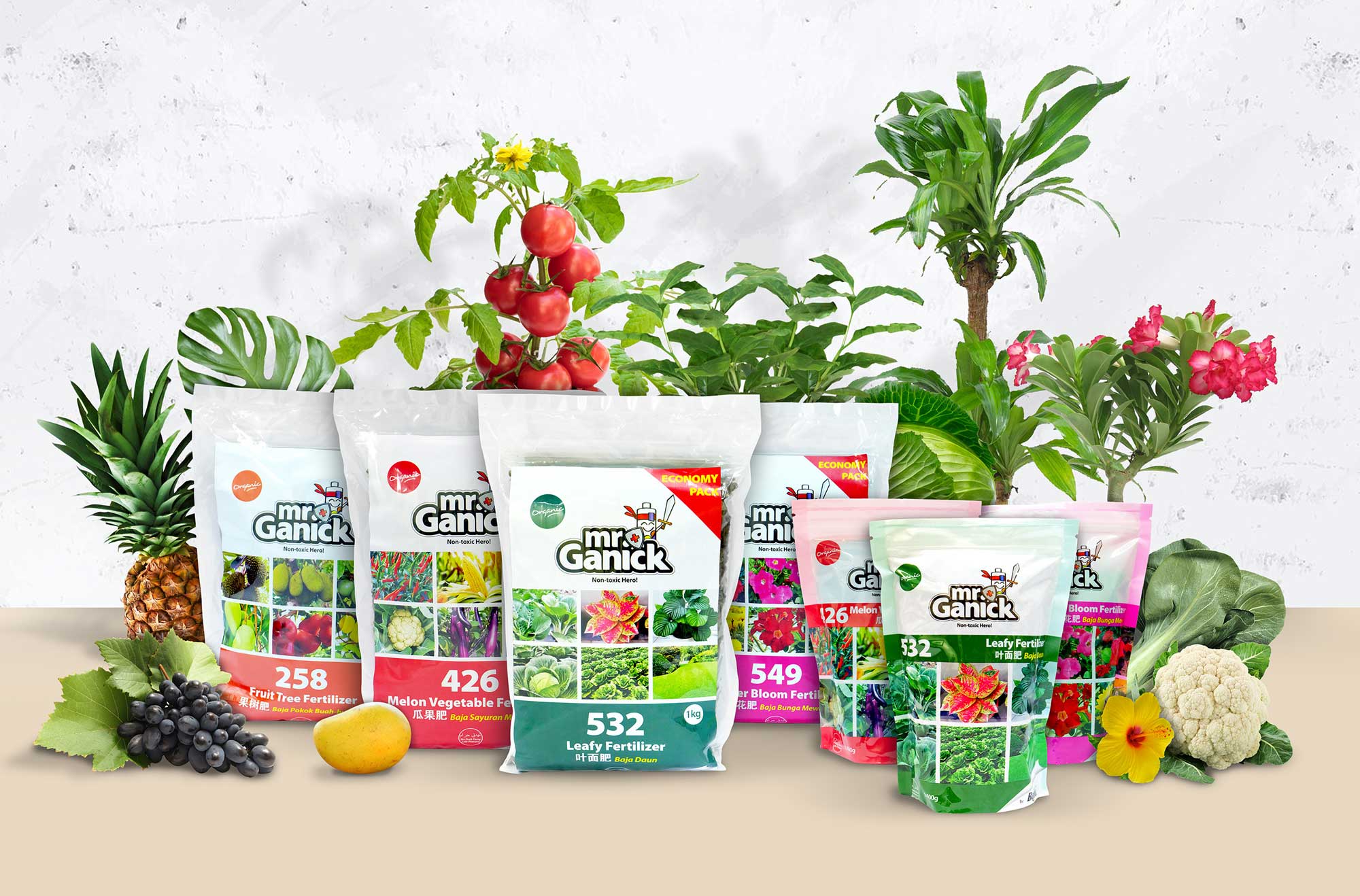 Organic Fertilizers
To cultivate an organic garden that helps sustaining an eco-friendly environment, synthetic fertilizer should always be avoided and only use the organic types to nurture your garden soil and the organisms in it.
Research shows more than 50-70% of chemical fertilizers being used worldwide still remain within the soil and are seeping into groundwater sources.
This in turn creates drastic pollution to the rivers and oceans, which indirectly affected us through the fish or shellfish we consumed. Healthy soil leads to healthy produce. Therefore, it is extremely important to make sure the soil gets enough nutrients to supply to the plants. To further promote environmental protection effort and the health of public, Baba's Mr Ganick organic fertilizer series have proven to be compliant to strict environmental standards and endorsed by international laboratories, including:
Meeting TLCP (Toxicity Characteristics Leaching Procedure)

Meeting Chemical Pesticide Residue Report and Pathogenic Bacteria Test (EPA Regulation 503)

Meeting VOCs (Volatile Organic Compounds)

Meeting Biuret Content and Formamide

Compliant with American NOP Standard and European Organic Regulation
Organic fertilizers with good quality are the products of natural decomposition, making it easy for plants to digest. Besides, these fertilizers also provide garden plants with consistent nourishment, improving its rigidity and self-sustainability. Most organic fertilizers have balanced nutrients, that's the reason why the NPK macronutrient ratio printed on product labels are often seen to be below 10. This ensures the fertilizers will not burn or damage the plant roots like how chemical fertilizers tend to do.
Baba's Mr Ganick Organic Fertilizers Series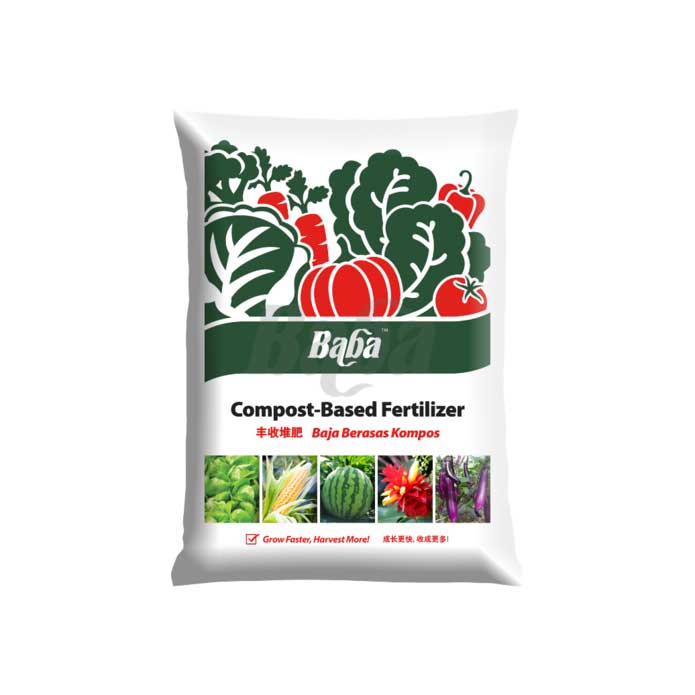 Baba Compost-Based Fertilizer
Mr Ganick 258 Organic Fruit Tree Fertilizer
Mr Ganick 426 Organic Melon Vegetable Fertilizer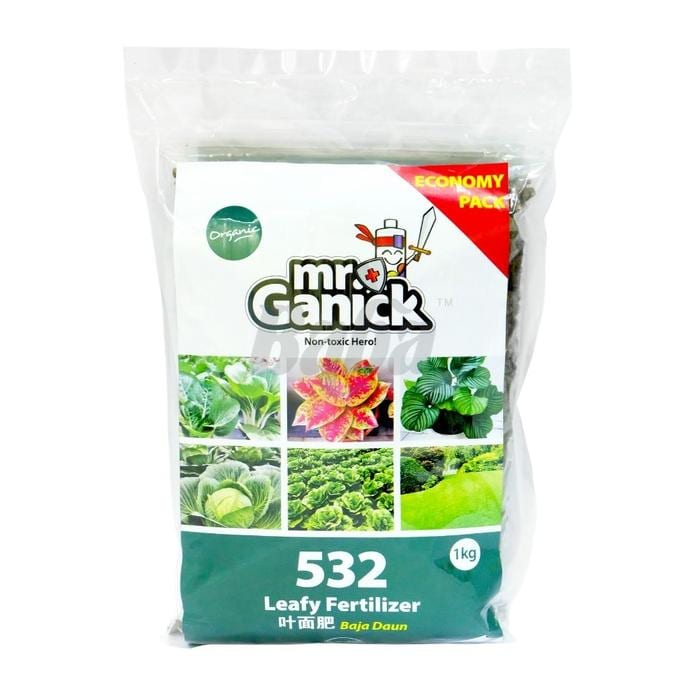 Mr Ganick 532 Organic Leafy Fertilizer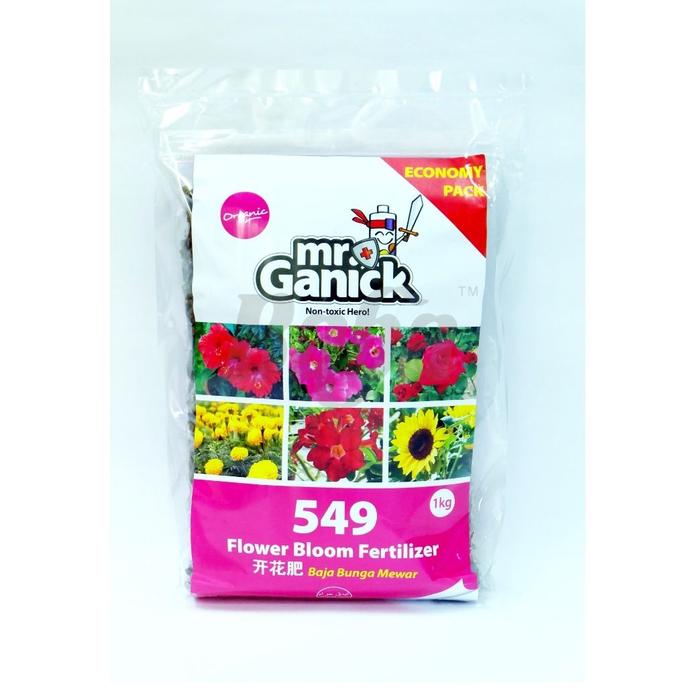 Mr Ganick 549 Organic Flower Bloom Fertilizer
If you have any inquiries concerning further business opportunities available or looking for a trusted partner for your current business, please fill in the form below and we will get back to you asap.