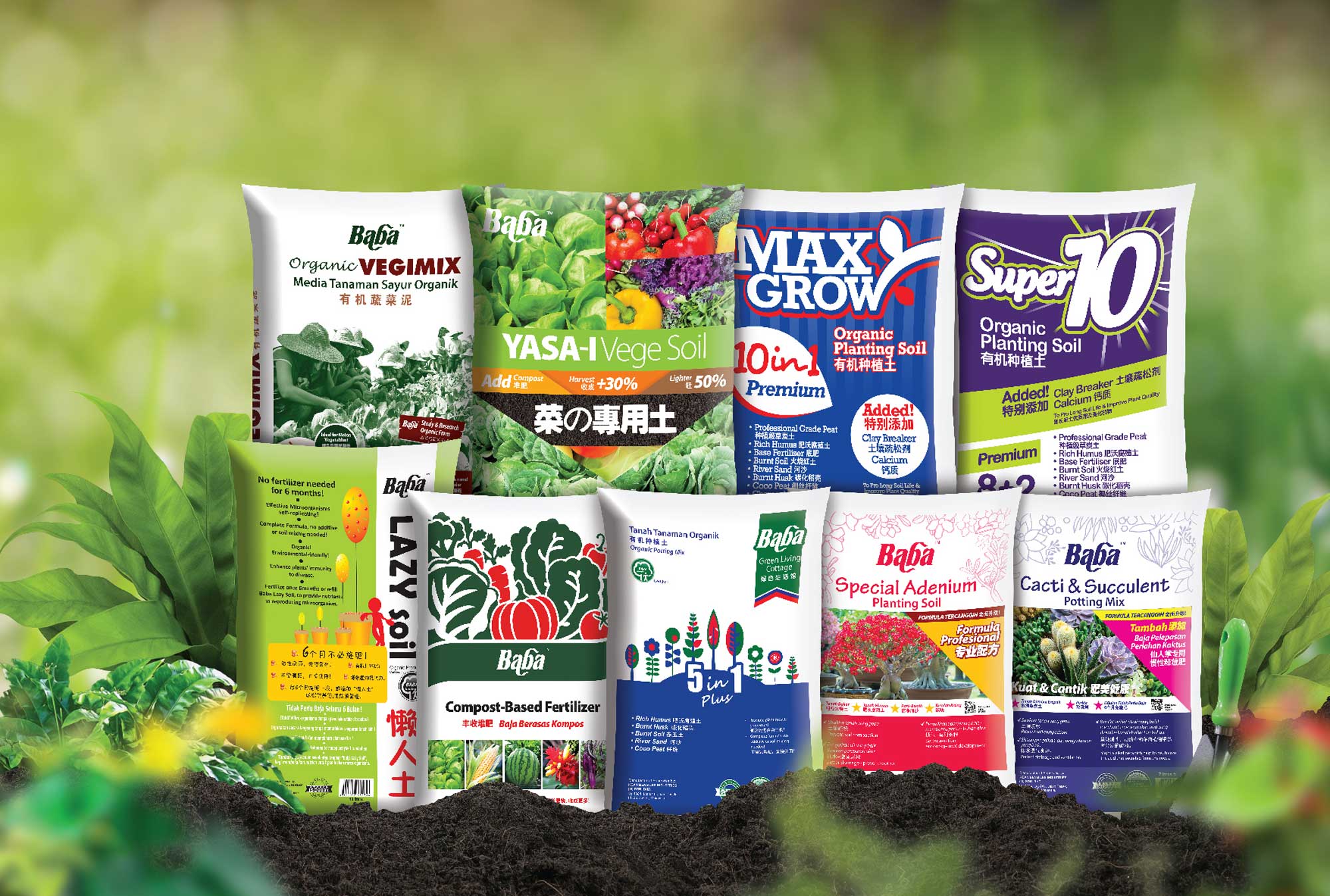 Organic Soil
Upon choosing the right pot for your new plant, the next step would be filling the pot with the right type of soil. Being known as the 'supplier' of key nutrients and water content to the plant, choosing a healthy soil will help in producing healthy crops to get your new gardening hobby off to a good start. On top of that, a fertile soil also helps to endure harsh weather conditions to promote the growth of plants. At BABA, we do offer organic soil that stimulates a quality environment for the healthy growth of plants. All organic soils are produced according to a set of special formulation, based on the types of nutrients needed by different plant seedings. All organic soils are only produced upon the order placed by each customer, making sure each batch of organic soil is fresh from the factory.
Why Is Baba's Soil Called Organic?
There are no legislations for certifying organic soil in Malaysia.
To ensure the quality and safety of our products, on top of the ISO accreditation applied on our organic soil, we also adhere to the specifications from 4 organic standards on our raw materials:
IFOAM Basic Standards for Organic Production and Processing.
USDA NOP
Council Regulation No. 834/2007, Official Journal of the EU
China Taiwan Organic Product and Organic Processed Product Certification Standard
Organic Potting Mix Composition
The ingredients used in Baba's organic potting mix are compliant with provisions 1.2, 1.7, 1.10, 1.13, and 1.14 of the soil fertility amendment of the China Taiwan Organic Product and Organic Processed Product Certification Standard.
According to these provisions, usable components are:
Composted weeds, fallen leaves, crop residue, and other such material
Decomposed wood materials (bark, sawdust, wood chips) that have never been chemically or radiationally treated
Peat or peat moss
Ground rock phosphate, dolomite, and gypsum
Maifan stone, perlite dust, and vermiculite dust
Coco peat that has not been chemically or radiationally treated
The production of our soil is in compliance with IFOAM Basic Standards for Organic Production and Processing, Section 4.4 Fertility and Fertilization. Provisions 4.4.1 through 4.4.7 list the 7 major requirements.
Heavy Metal Testing
Baba organic potting mix undergoes heavy-metal analysis in compliance Dutch and US standards.
Heavy metals that are tested for include: Chromium (Cr), cadmium (Cd), lead (Pb), copper (Cu), nickel (Ni), zinc (Zn), arsenic (As), and mercury (Hg).
Heavy metals can be present naturally in soil, so all of the materials used by Baba undergo testing to ensure that they meet organic planting regulations.
Suitable for home and organic planting; guaranteed safe for humans and the land.
Pathogenic Microbe Testing
Pathogenic microbes refer to microorganisms which may invade the human body, causing infections and even infectious diseases. Pathogenic microbes include prions, parasites (worms, protozoa, insects of medical importance), fungi, spirochaetes, mycoplasma, rickettsias, chlamydia, as well as other bacteria and viruses.
Baba organic potting mix undergoes testing to ensure that no pathogenic microbes are present, preventing users from catching infectious diseases. It is safe for use.
Why Choose Organic Soil?
Besides the reservoir of nutrients available in organic soil, the organic matter in it also helps to regulate the drainage and retention of water content in the soil. In most cases, organic soil helps to retain water better than normal synthetic soil, hence allowing your plant to have a better access to the water it needs.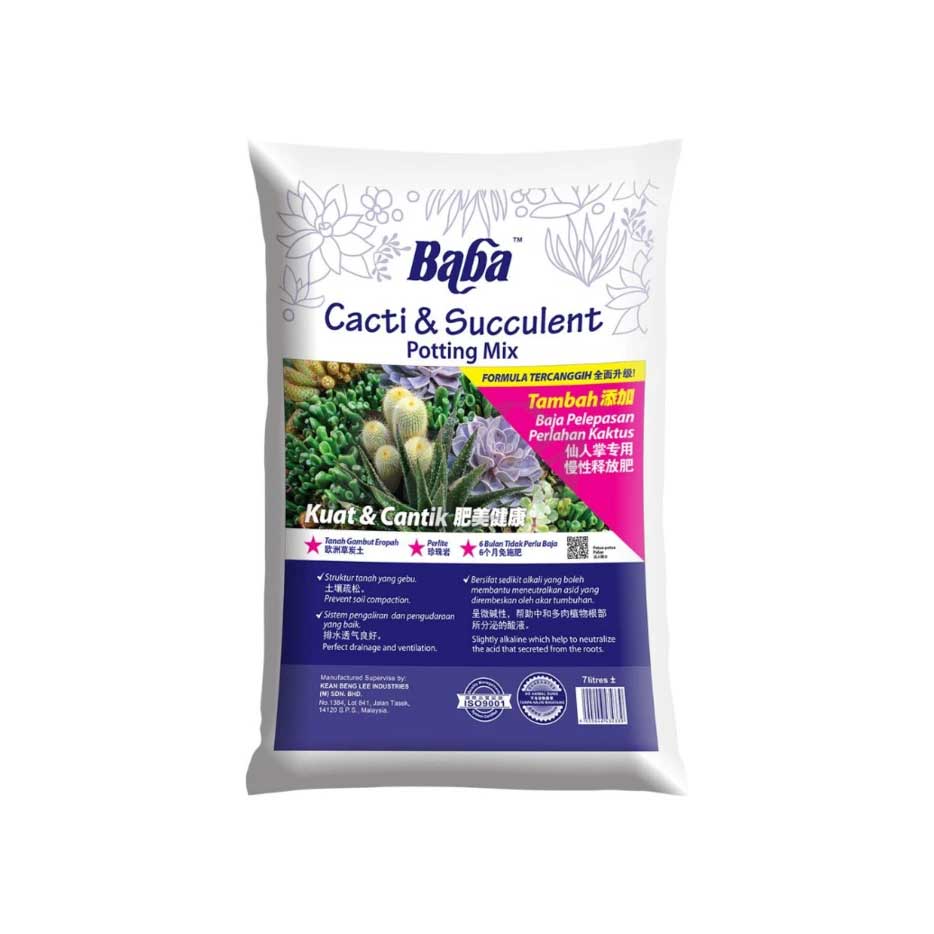 Baba Cacti & Succulent Potting Mix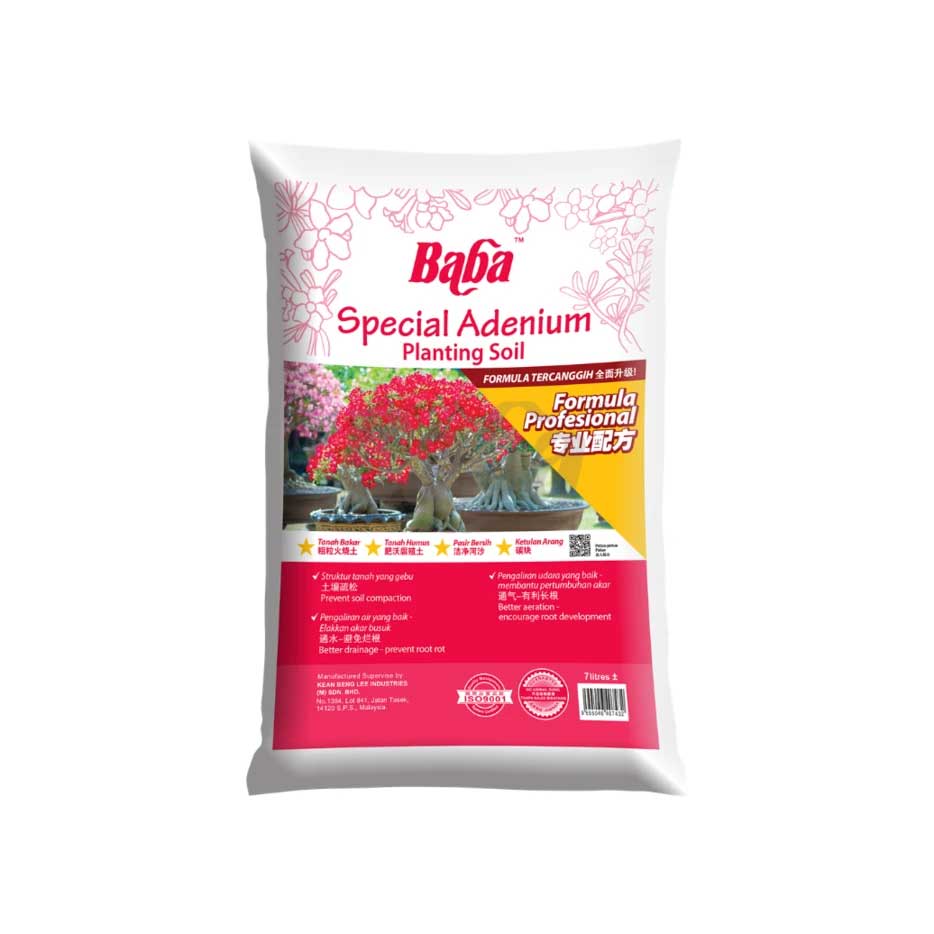 Baba Special Adenium Planting Soil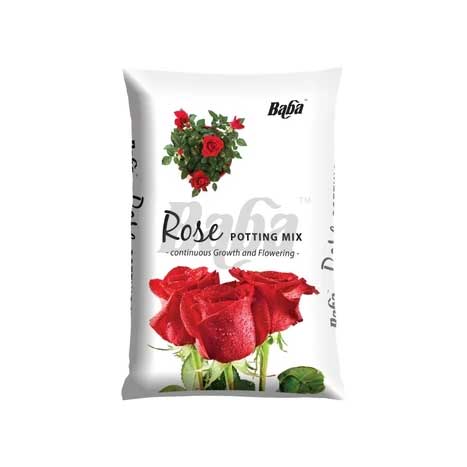 Baba Rose Potting Mix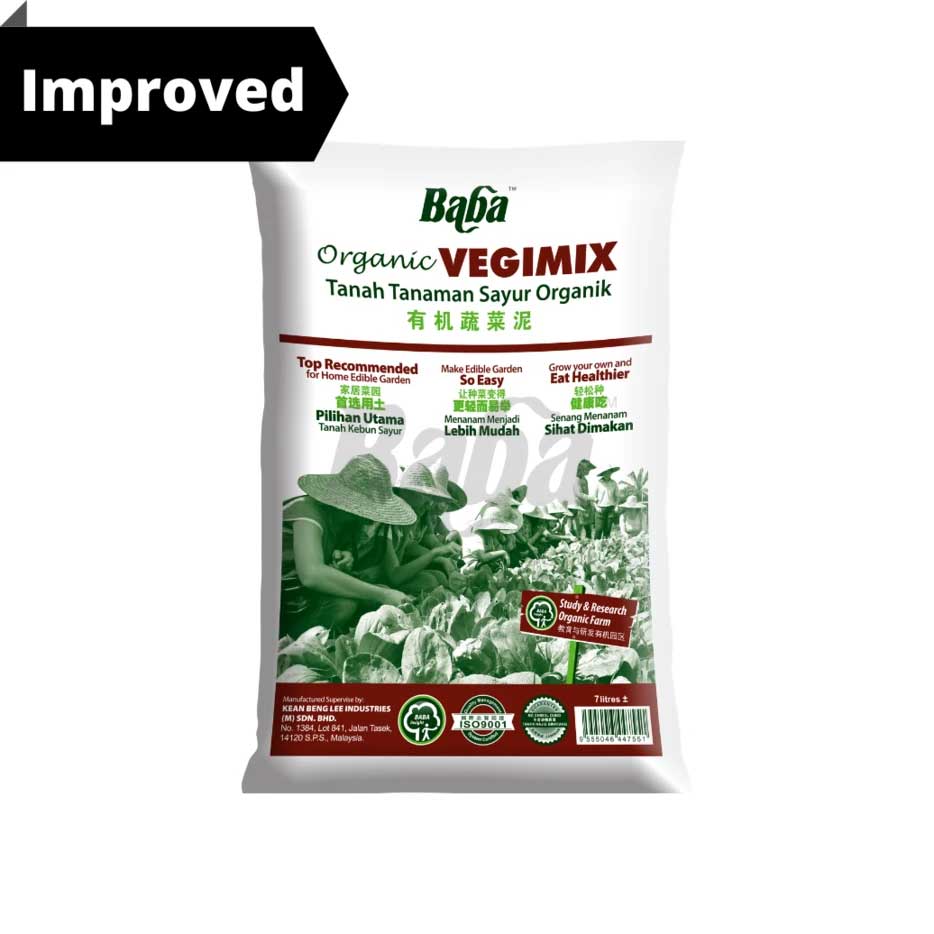 Baba Organic Vegimix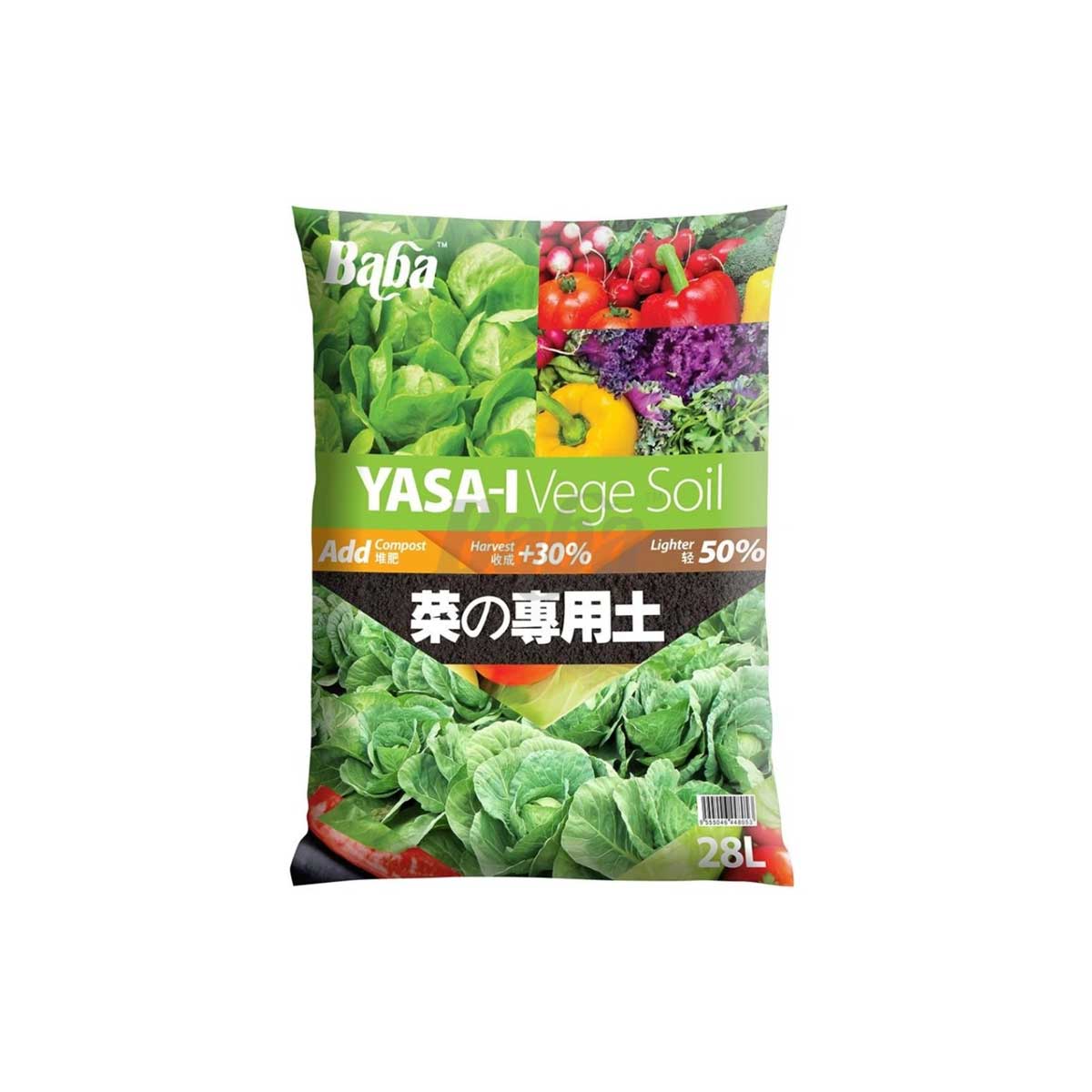 Baba Yasa-i Vege Soil
If you have any inquiries concerning further business opportunities available or looking for a trusted partner for your current business, please fill in the form below and we will get back to you asap.